Barramundi Fishing on the Cobourg Peninsula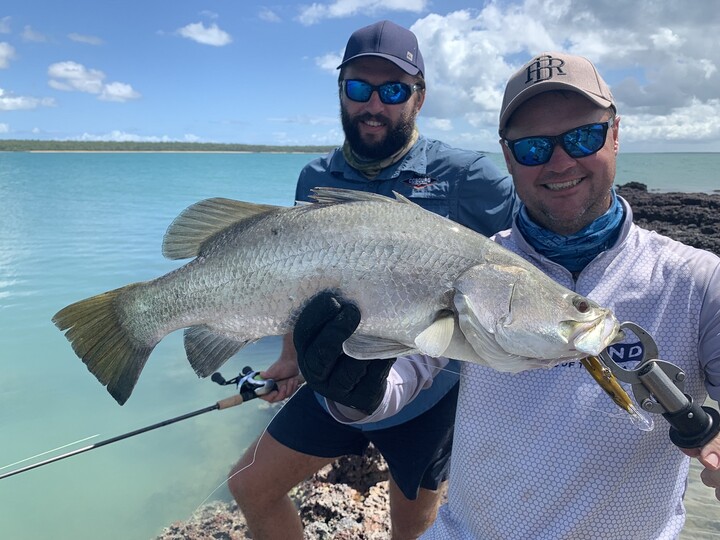 The Cobourg Peninsula is a remote, rugged location fringed by magnificent white beaches and clear blue waters. Renowned as a world class blue water fishing destination, its healthy population of Barramundi have been overlooked by many fishos. With a coast lined by mangroves, mudflats, creeks and gutters it's the perfect habitat for the elusive Barramundi. The Cobourg Marine Park occupies approx. 229,000 ha, and has been a declared Marine Park since 1983. Current estimates put visitors numbers around 1000 per year, that's around 2-3 a day. In an area this size we rarely see another person or boat and we often see more Barra than people, so that counts for a great day fishing if you ask us!
The Cobourg Peninsula a pristine marine environment adjoining the larger Garig Gunak Barlu National Park. It is at the very top of the Northern Territory and accessed by travelling through Arnhem Land. Cobourg's northern end is characterised by a number of deeply incised bays and estuaries. These bays were once ancient river valleys, drowned during periods of sea level rise. Port Essington and the bays along the coast provide a range of marine environments with different salinity and temperature systems and unlike many of the major bays and harbours along the NT's coastline, there is minimal freshwater input creating a stable environment for a variety of marine life and important nursery areas. So what does this mean for the recreational fisherman? Well, where there is bait, there is Barra; and due to their clean saltwater home they are beautiful silver specimens with golden tails.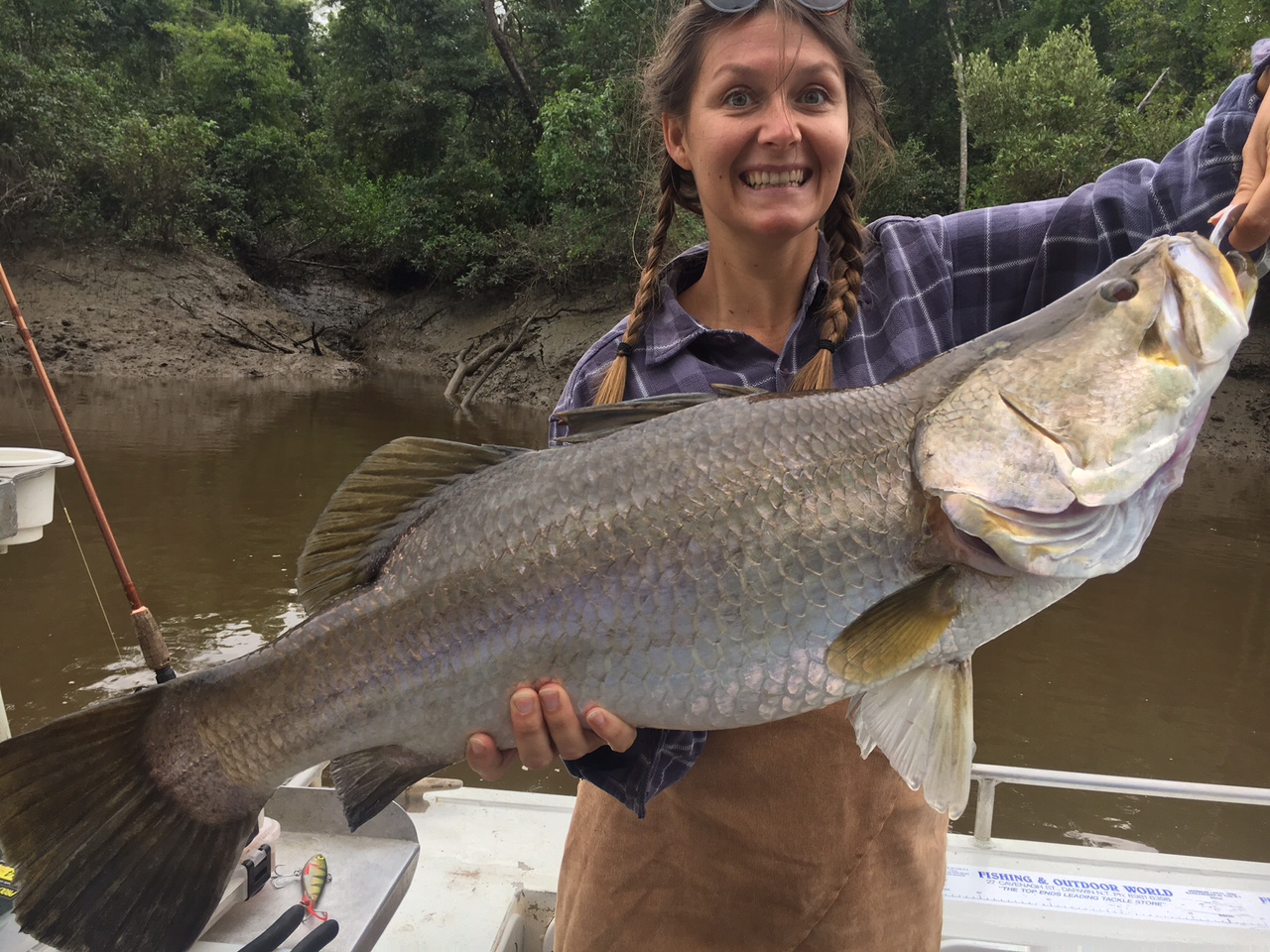 Timing is everything when out to catch a barramundi, so the time of year and the timing of the tides is essential. Our best months for Barra fishing are October, November, March and April, the water temperatures are warm and the Barra are feeding. Tides are generally between 2 – 2.5 metres in the northern section of the park and it is essential to plan your day around water levels. Barrow Bay and East Bay are some of our favourite Barra haunts and even at the height of the tide the maximum water depth can be under 1.5m. The less water around the better, as you can see the gutters and often the Barra too. Ideally fishing in-between high and low tide, on the incoming or outgoing tide. If you're moving up into creeks on an outgoing tide, you must ensure you can get out before the water levels drop, unless you've come prepared for a lock in (where you wait until the next high tide to get out).
Often the last half of the outgoing tide can be when the Barra start biting, when it's on, and you're catching a Barra every few casts, it's unreal and can be easy to push your luck and stay too long with rapidly dropping water levels. It worth a reminder that with a short boat ride you can be back out into the bay and continue to fish on the blue water for pelagics, reefies and more, one of the advantages of fishing on the Cobourg Peninsula, we have it all!
Remember conditions on the Cobourg Peninsula are extremely remote, and the heat and elements can be very unforgiving. Not to mention the large populations of saltwater crocodiles who you don't want visiting if you're left high and dry on a sandbar for 6 hrs. So preparation is the key. Stay safe and good luck!
If you'd like to book a fishing charter with us please contact Cobourg Fishing Safaris.