Glamping in Arnhem Land, Northern Territory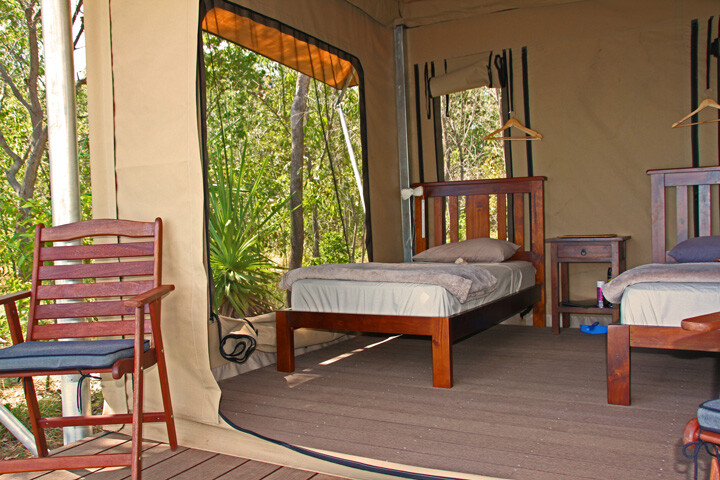 In the Northern Territory there's a growing trend sweeping through the remote wilderness of Arnhem Land and its creating several 'iconic, must see destinations' along the way.
The trend is called "glamping". It's a swanky term that's been around for several years although not until now has it really become a term associated in general Top End dialogue. An integration of the two words glamorous and camping, glamping is just what the words suggests, a camping experience without the fuss! There's a huge market out there looking for these experiences and it's something we're sure to see more of in times to come. People want the opportunity to experience the wild outback in its raw form whilst still maintaining a sufficient level of comfort and style. Whether it be the elderly traveler, city slickers that are not quite game enough to roll out a swag or perhaps honeymooners on an adventurous, indulgent escape, glamping is certainly a great way to experience the outdoors.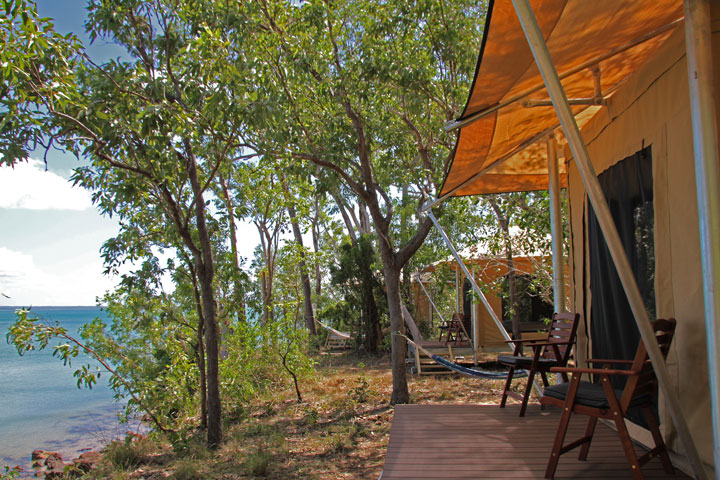 Cobourg Coastal Camp situated on the Cobourg Peninsula within Garig Gunak Barlu National Park is one of the front runners in its class and offers a glamping experience that keeps you super close to nature. If you're looking for luxury, perhaps look elsewhere. Cobourg Coastal Camp offers nature and cultural experiences quite literally at your doorstep. You can be sitting on your safari tent balcony having a morning cup of tea and see anything from a bandicoot in the Eucalypt forest to a 4m saltwater crocodile lazing on the beach beside the ocean. And don't worry, Cobourg Coastal Camp's tents are strategically positioned along the cliffs face for two reasons. One- to enjoy the views across the bay of Port Essington and two- to ensure crocodile safety!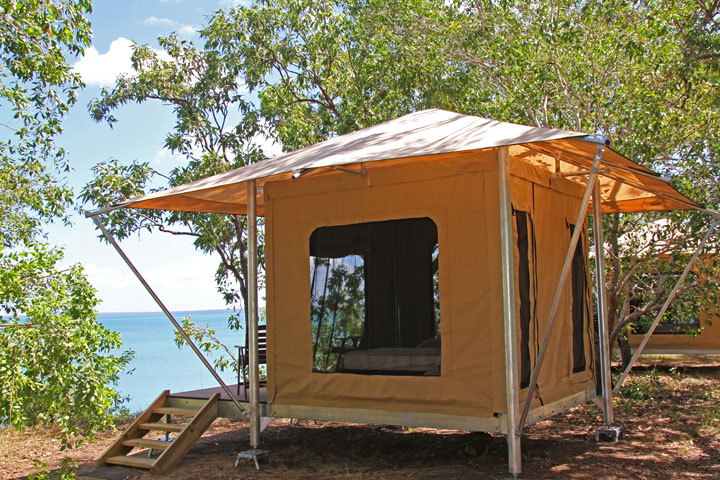 The only way to visit the camp is to join a nature and cultural based tour with Venture North Australia tour company or alternatively book a packaged fishing trip with Cobourg Fishing Safaris.
The camp operates from April through to December and can cater for up to 16 people maximum. Bookings fill up quickly so it's advisable to book at least six months in advance for the peak times of the year.